Commercial & Industrial
Roofing Services
COMMERCIAL ROOF REPLACEMENT
PREVENTATIVE MAINTENANCE
AND ROOF REPAIR
Blue Ribbon Roofing are experts in re-roofing existing buildings of all sizes and types. Blue Ribbon Roofing is constantly staying up to date with the latest industry trends and will help you through the entire process of replacing your roof system. We provide an abundance of services to help you through this entire process. As a premier installation contractor in the area, we pride ourselves in installing a roof system that are sustainable, energy efficient, and backed by a major manufacturers' warranty.
Whether you are installing a new commercial roof or taking care of an existing system, commercial roof maintenance is important. We know that thinking long term about your commercial roof system can save you hundreds or even thousands of dollars and many people do not even think about setting up a reliable maintenance program.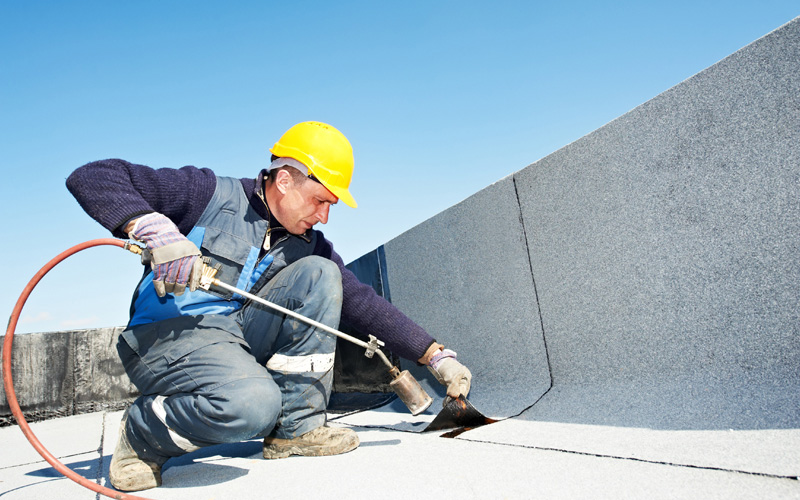 WHO SHOULD HAVE
MAINTENANCE ON THEIR ROOF?
Everyone! Regardless of roof type or condition, whether we installed it or not, we can provide maintenance and repair services to address all a building owner's roofing needs promptly. Commercial or Industrial roofing is overly complex and features different materials, insulation, application methods, and warranty options.
WHEN SHOULD MAINTENANCE
BE PERFORMED
ON A COMMERCIAL ROOF?
The North Texas Roofing Contractors Association (NTRCA) recommends maintenance and repair be performed at least twice a year. More importantly before and after severe weather which we get a lot of here in Texas. It is important to have a Blue-Ribbon expert inspect and perform needed repairs after severe weather such as high winds, hail, and severe storms. These inspections ensure that there is no damage to the roof system, flashing, copings, and other units.